Weekly Progress and Behavior
I just began participating in a book study on "Reading Without Limits" that
Charts & Chit Chat: Best Practices for 4 Teaching
is facilitating. We got off to a great start, and I am looking forward to engaging in this week's post! I am sure she would still be happy for anyone to jump in!
On last week's post, we began talking a little on the importance of providing feedback to our students. An issue that came up was how we provide feedback to the students, but the parents do not know about the strengths and struggles of their child. Jennifer, from Charts & Chit Chat, and I thought it'd be a good idea to come up with a weekly form to send home to parents. We agreed that it needed to have positive feedback listed first, so parents would know we are truly there for the best interest of their child. After listing the strengths and weaknesses for that week, there is a place to check whether your student's behavior has been satisfactory or unsatisfactory. I know some teachers like to give details each week on the behavior being excellent, fair, or bad. I do not like to include if their behavior has been fair because we are all human, and children shouldn't feel that they have to be perfect (because none of us are). Every teacher has their own way of doing things, though. I don't believe there is one particular right way. How do you keep parents up-to-date on their child's progress?
I hope you find this form useful. I am not sure why the check boxes are black, but it will not look like this when you go to the
google docs
. If you have any issues there, you may go download it for free at my
TPT
store. If you do this, I would really appreciate feedback! :-) Thanks!
Wednesday Website Link-Up by Tales From Outside the Classroom
I am linking up with Tales from Outside the Classroom to share some great websites for students.
The first website I want to share is SpellingCity.com. I love it and so do children! My favorite thing about this website is that you are able to type in the spelling words you all are working on and use them in the games.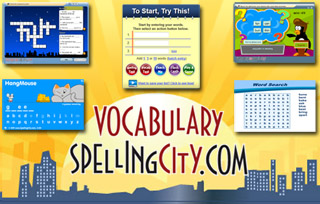 Another website I'd like to share is Whiz Kid Games. It's an educational website for autistic children. There are games to help them improve their ability in things such as how to cope with change and follow directions.
Wednesday Workshop Link-up by Ideas By Jivey: For the Classroom
I am linking up with Workshop Wednesday to share a cool idea for my sub folder that I am working on. I was recently a sub, so I remember going into a classroom without knowing a single student! It makes it hard when you don't know names.